Your Sage eCommerce
strategy simplified
Tools to easily grow and manage your
multi-channel business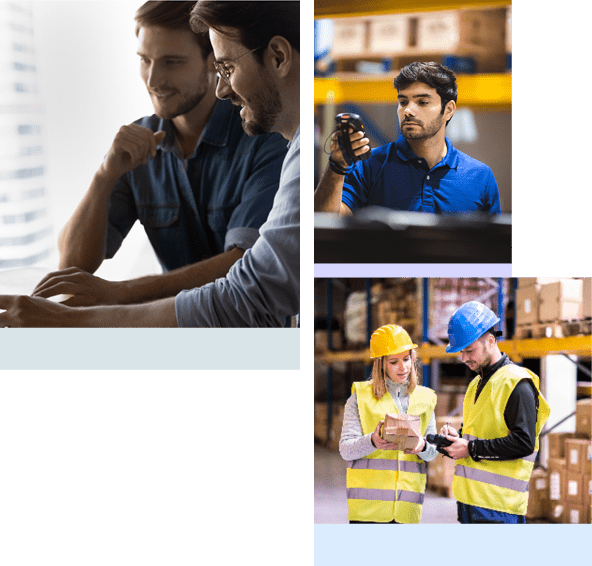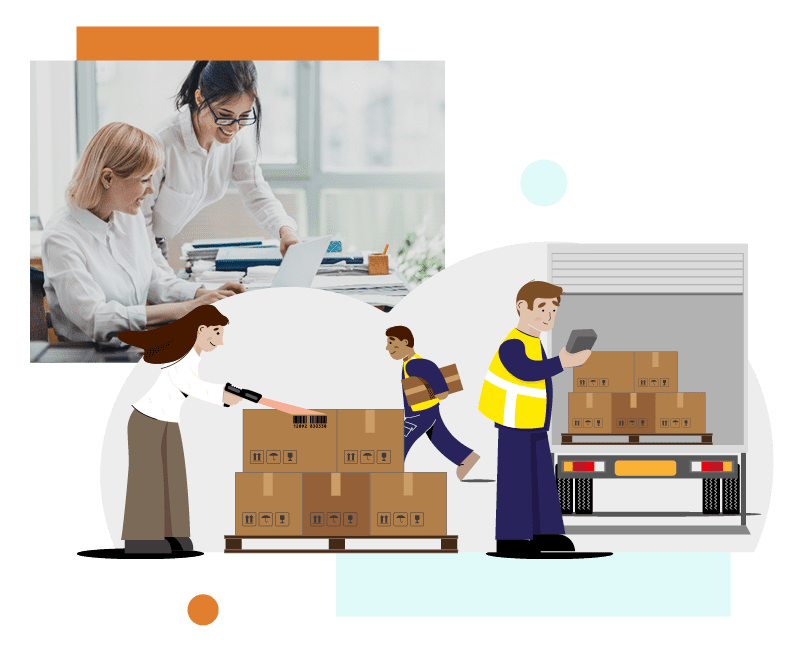 Your business has many moving parts that all need to connect together. Intellisell helps you to connect your sales channels with your back office Sage system offering easy integration and automation across every department. Our solution was built for Sage customers and integrates with Sage Intacct, Sage 200, Sage X3 and Sage 1000.
Enhance existing customer sales
From a trade desk to a sales exhibition, Intellisell offers both your customers and your sales team an easy and reliable portal through which they can check stock, see personalised pricing, place orders, view order history or check account status 24/7.
Improves your customers' experience when buying online
Allow for repeat ordering / subscriptions
Provides up to date stock information for increased sales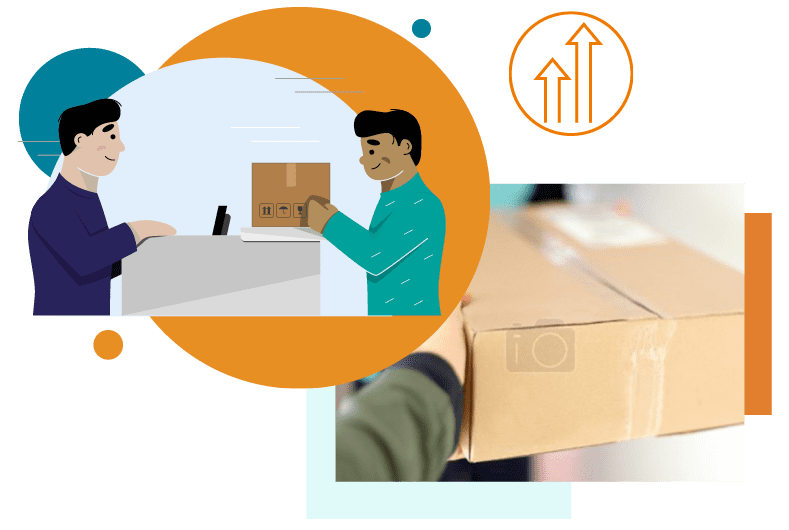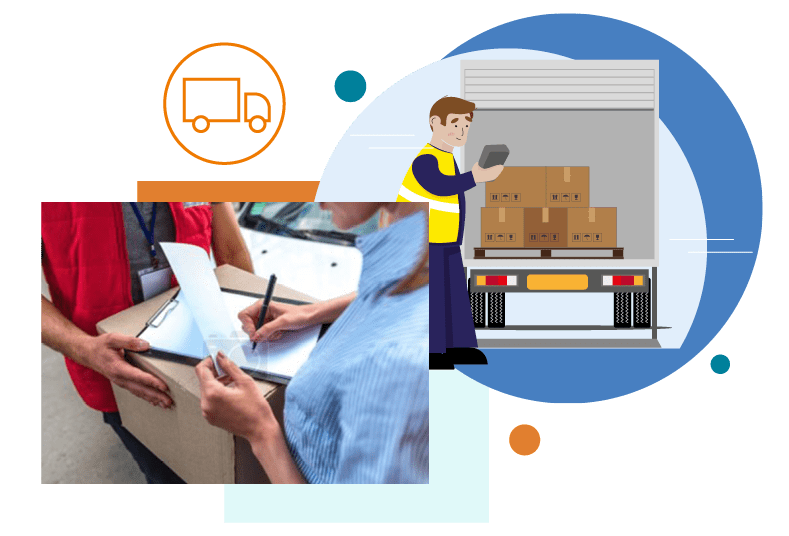 Give every customer facing team member access to the latest product information or take orders on the go at the point of use. Never miss a sales or service improvement opportunity again.
Speedy order placement and tracking
Visual access to data when you are mobile
Complete order management system from one viewpoint
Connect with new customers
Use your existing online shop or create a new eCommerce site to engage and delight new customers. Intellisell offers a  comprehensive shopping experience for new or existing customers.
Connects to consumer comms of choice, SMS, CRM, social media
Control over how to engage with your new and existing customers
Acquire new opportunities through website analytics, all integrated through your marketing channels.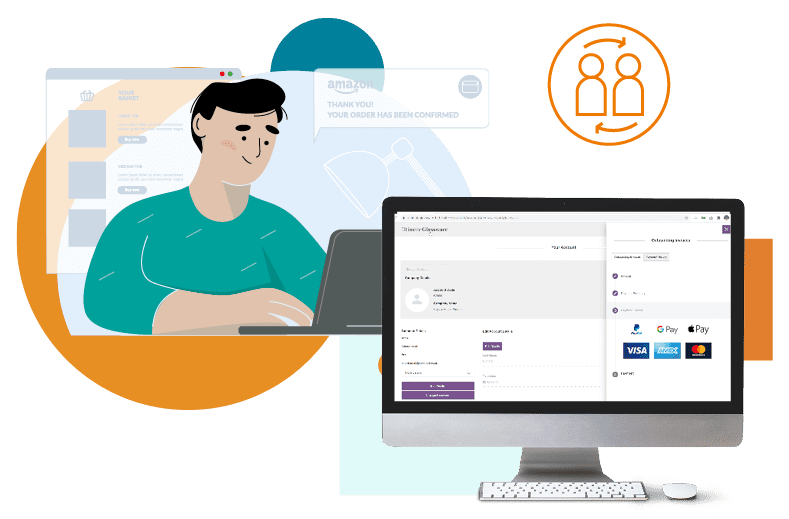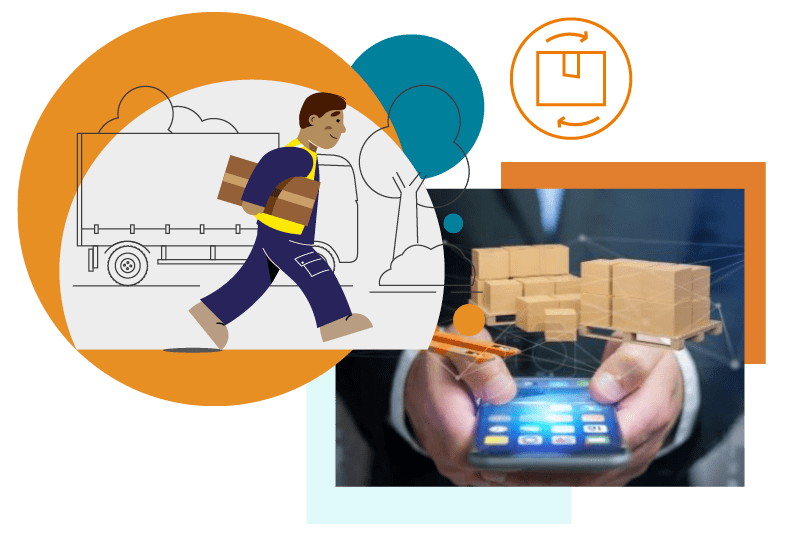 Increase operational agility
Intellisell helps to connect and improve fulfilment operations once the customer has purchased from you. You can pick, pack, ship and track your sales with easy automation and reliable integration to third party logistics.
B2C an D2C opportunities enhanced with a wide variety of fulfilment options
Integration with local and global carriers
Manage inventory, distribution and returns seamlessly
Customer services and returns
Greater control over your end to end service including in the management and analysis of customer returns. Respond to customer enquiries faster with accurate data. Quality data gives you great insight into shifts in customer demand and product development.
Allows your customers to choose how they interact with you (SMS, email, social media)
Triggered/ automated communications throughout the ordering process
Self-service portal for tracking orders, service and returns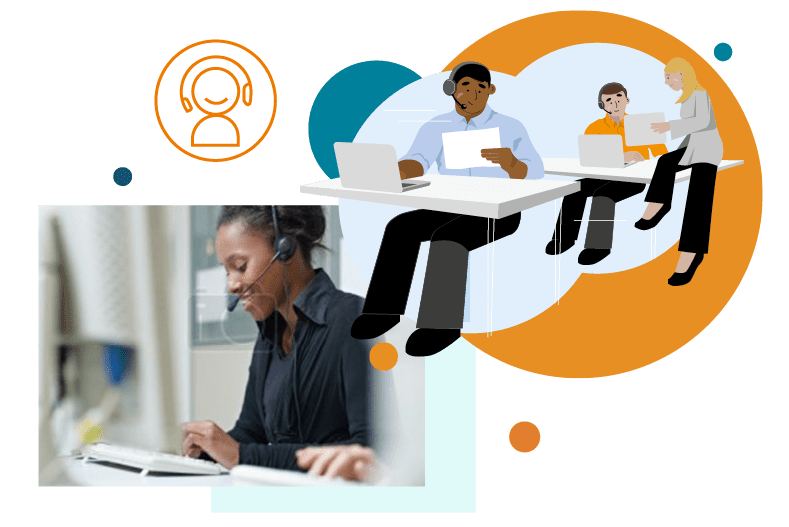 Support sales growth by quickly opening new channels. Enrich product data stored in Sage to quickly publish to the web using existing shopfront or new eCommerce website. Respond faster to demands placed upon you from Amazon or eBay.
Reduce the complexities of multiple SKU's
Integrates with PIM, DAM and analytical software (such as, Google Analytics)
Sell and buy through your Sage eCommerce software on the road
Good eCommerce starts and ends with your Sage ERP system. Use Intellisell to enhance the power of your Sage solution with automation of routine processes across your operation and integration into other tech both inside and outside of your organisation. Data integrity and improved accessibility enables a more agile, competitive business.
Track quickly (and efficiently) where your money and revenue is converting
Stay in control over who has the levels of access and approvals in the your supply chain
Self-service features allow for long-term cost savings and increases customer satisfaction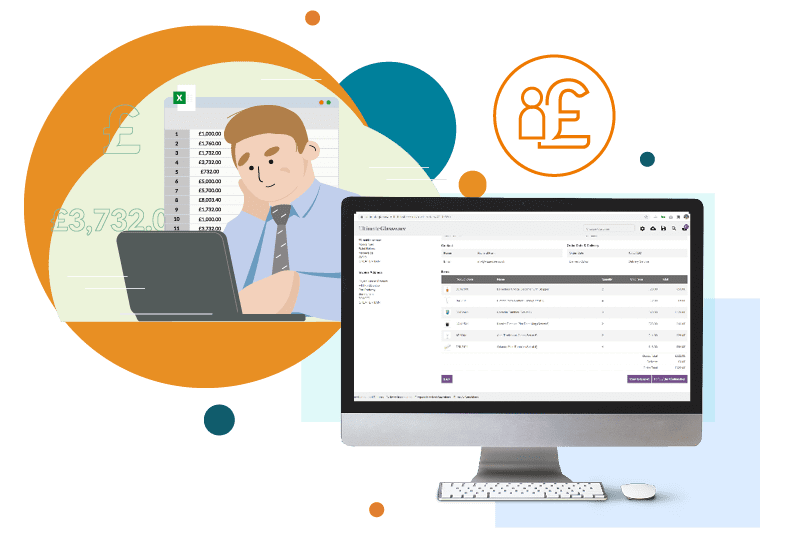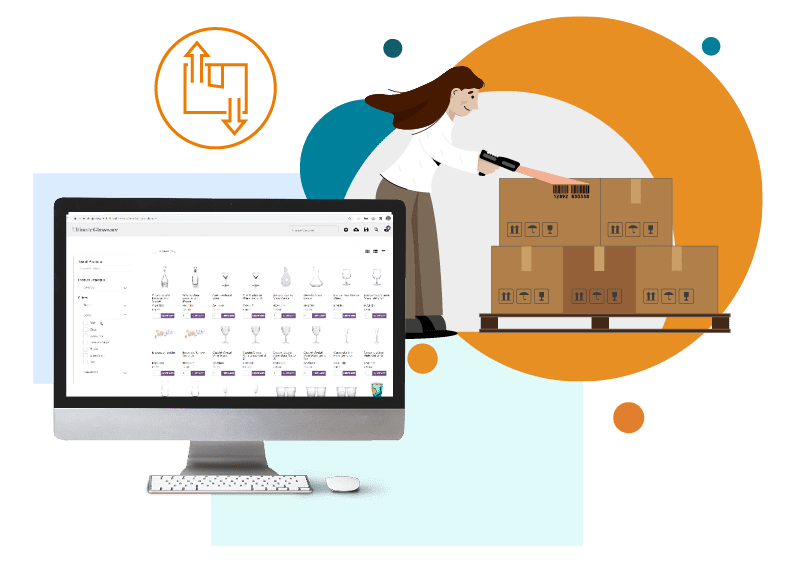 Point of origin to point of consumption
Take control of your end to end operations. Great data insight feeds into good product development. Automation of complex enterprise-wide processes improves the efficiency and overall performance of your business and reduces costs.
Reduce human error and manage your business complexities
Frees up your time to focus on your business output and product development
Faster automation helps you to build upon customer loyalty and brand perception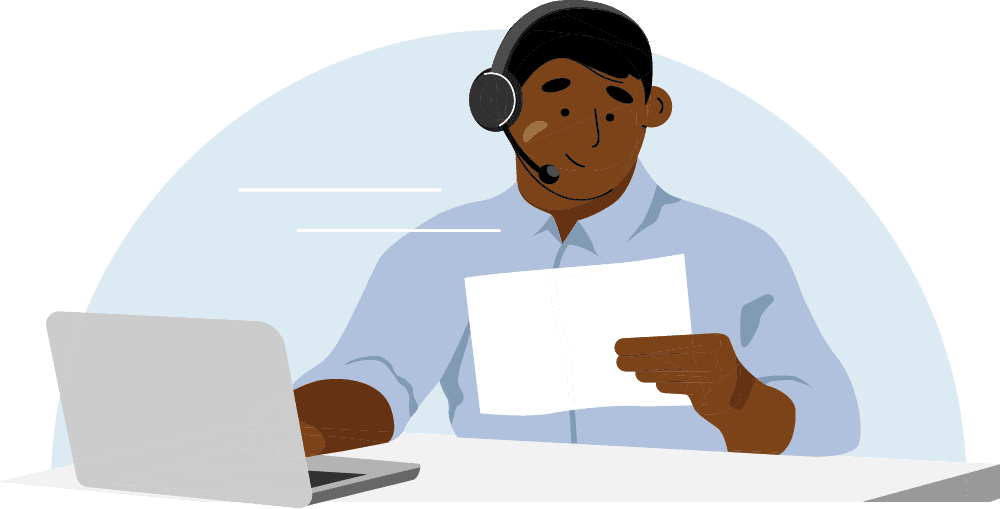 Call us on 0344 880 6140
or chat with an expert.
Want to book a consultation with a Sage eCommerce specialist?
Some of the partners we work with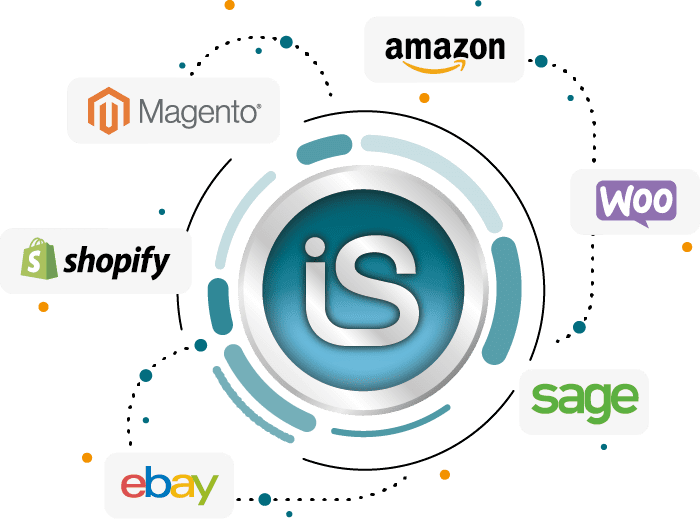 Intellisell integrates with Sage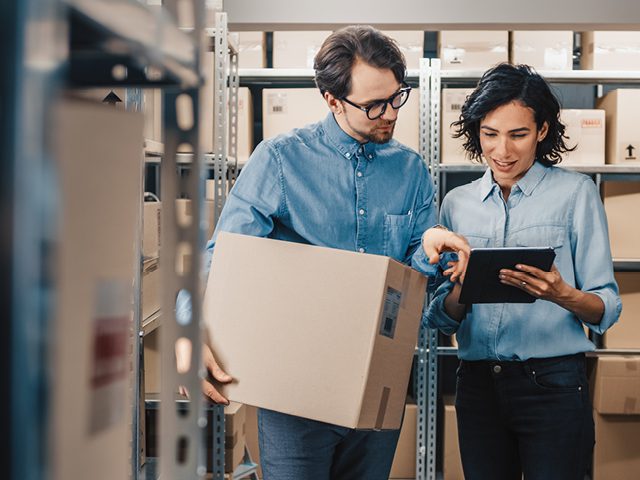 Your content goes here. Edit or remove this text inline or in the module Content settings.
Your content goes here. Edit or remove this text inline or in the module Content settings.
Your content goes here. Edit or remove this text inline or in the module Content settings.
Your content goes here. Edit or remove this text inline or in the module Content settings.
Intellisell is an eCommerce platform developed specifically for Sage customers. Created by a team of Sage experts and developers, the platform has grown to become a comprehensive eCommerce integration solution for the SME. We've been developing Intellisell since 2007 when there was an upsurge in online trading and customers were moving away from traditional methods of ordering by telephone and fax. Businesses needed to be found more easily online and deliver their customers a fast and effective way of placing and tracking orders.
Pre-pandemic, the majority of companies had an eCommerce strategy. Post pandemic, eCommerce is the strategy; and that is raising a new set of business challenges that companies need to address urgently.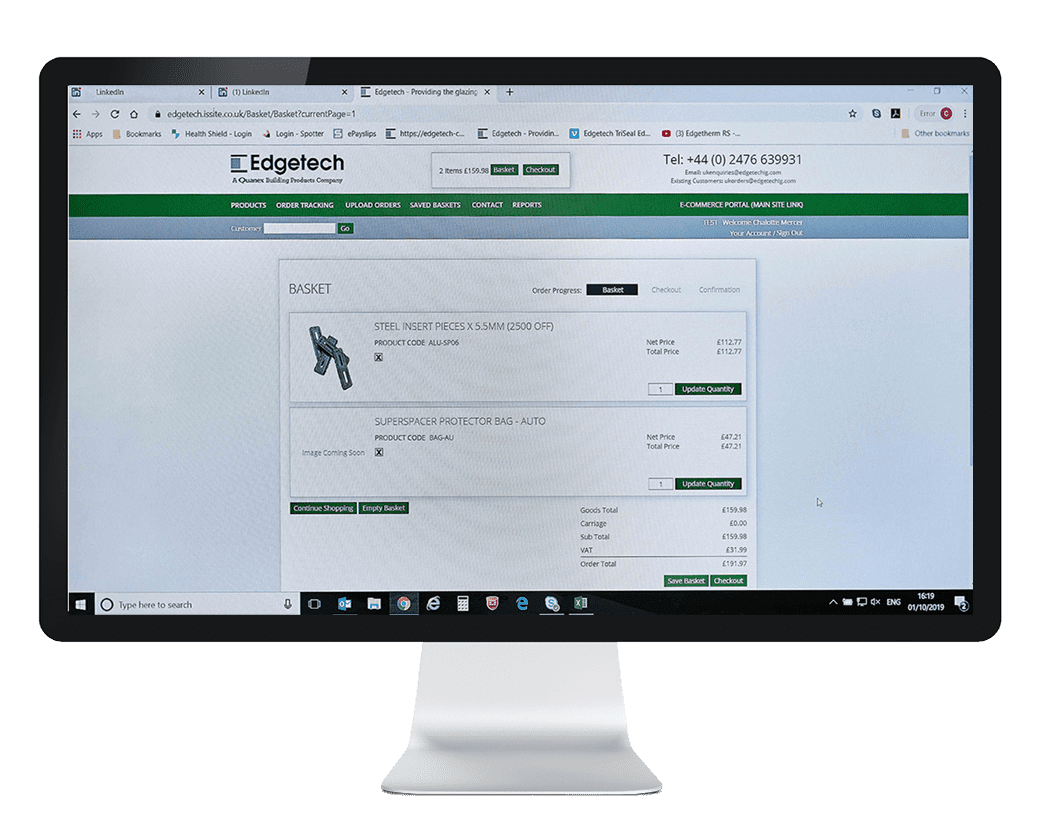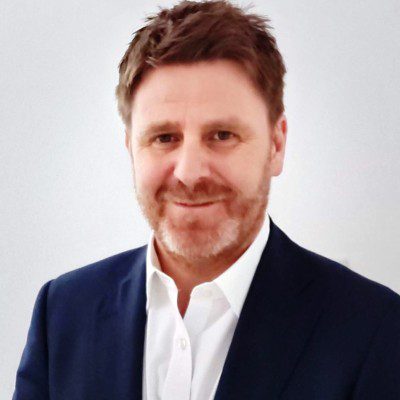 Meet our eCommerce, Product Manager
Richard has over 20 years of experience in the IT industry, most recently working in a consultancy capacity advising organisations on how to build a successful multi-channel retail business.
Download our latest whitepaper
Your eCommerce strategy simplified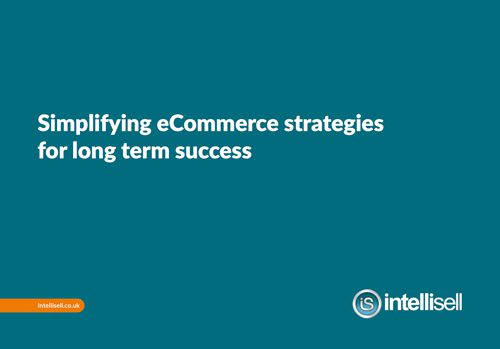 We are in a post-pandemic society, where consumers are in charge of 'when' but also 'how' they shop, so what does the priority look like for the year ahead? Consumers want a consistent product...
We are in a post-pandemic society, where consumers are in charge of 'when' but also 'how' they shop, so what does the priority look like for the year ahead? Consumers want a consistent product...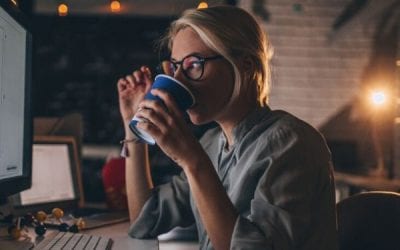 Anyone interested in integrating Sage solutions with their eCommerce applications, marketplaces and channels will have questions. Businesses will want to ensure that they're connecting the right...
What is an eCommerce system or platform?
It is a system that enables electronic payments online. There are different ways that merchants can offer these payments. Some choose to offer fully integrated software solutions or third-party systems managed by service providers such as PayPal and WorldPay.
Many components make up an eCommerce system. These features could include; the shopping cart, integration capabilities, and security infrastructure. Each offers an important part in making sure that the system runs efficiently for both the merchant and their customers.
eCommerce integration involves implementing a shopping cart, merchant accounts, payment gateways, and security mechanisms with your website. This all helps to provide the merchant with an eCommerce system and a seamless shopping experience for the end customer.
So if we think of the software as the engine behind the scenes of an online store, then the system enables electronic payments. The software manages inventory, allows you to add or remove products, calculate the charges, order fulfilment etc.
By way of showing a friendly user interface people from non-technical backgrounds can manage the entire eCommerce operation. The back end of the interface is very multifaceted and a complex machine.
Any viable eCommerce software will enable customers to buy your products and services from your online store. Where solutions differ is the degree to which they can unify and leverage both front and back-office applications with both their unique and shared data. eCommerce platforms provide the unification of core business processes, where businesses can gain complete visibility across their company and ultimately meeting their most discerning customers' expectations.
An eCommerce platform should allow for integrations between separate systems including; accounting, POS, inventory and order management, marketing, merchandising, customer service and financials on a cloud-based platform.
The benefits of having the software integrated allows you to provide reliable, consistent and personalised cross-channel experiences. You can offer superior customer service through a single view of all interactions and transactions across all touchpoints and channels.
You can also go above and beyond your customer expectations and increase your revenue by taking control of your orders and have one single view of what inventory you have across multiple channels and supply chains.
What are the most common types of eCommerce Software?
On-Premise:
 These are managed onsite by developers who take control of the manual updates and carry out any fixes that may need to be resolved. It offers merchants flexibility over hosted solutions. However, SaaS is becoming the preferred option, which you can discover more about below.
SaaS: Software as a Service (or "hosted") solutions are much more detached from developers, in simple terms it isn't maintained through company hard drives, you access it via the internet
The only requirements from development teams are usually for supplementary custom design features. You will be able to action any updates with one click or they happen automatically. This makes it a better choice for online merchants. It saves time for eCommerce stores using SaaS software and it's also so much cheaper than on-premise solutions.
What is an Enterprise Resource Platform (ERP) eCommerce integration?
This is referring to the automation between the back office and the website. Automatic updates of product, price, stock and then the processing of customer and order details.
What is a payment gateway?
A payment gateway is a technology used by merchants to accept debit or credit card purchases from customers. So once you hit the buy button on a website, the payment gateway comes into action.
The next step is adding your bank card details. It is the front-end technology in charge of sending customer information to the merchant acquiring bank, for processing.
It then returns the transaction details and response from the payment network to the website you purchased from to inform them that the card is authorised, and therefore the order is completed.
In physical stores, payment gateways consist of the point of sale (POS) terminals used to accept credit card information by card or by smartphone. In recent years have begun accepting phone-based payments using QR codes or Near Field Communication (NFC) technology.
In online stores, payment gateways are the "checkout" portals used to enter credit card information or credentials for services such as PayPal.
Now that we have chip technologies, the signature phase on a credit/debit card has been replaced with a personal identification number (PIN) entered directly into the payment gateway hardware.
Contactless purchases are now so popular, and most of us now use our phones as payment devices instead of plastic credit cards.
Sign up to our newsletter for the latest Intellisell news and insights
Get in touch to see
Intellisell in action
Accelerate your business today with an agile all in one eCommerce solution