Consumer buying habits influence their business expectations
Digital self-service tools are present for every step of the buying – and rebuying – process. Customers now expect information to be rapidly accessible, easy to consume and up to date. They are increasingly digital natives – and their consumer buying habits influence their business expectations. 
From high-quality sales collateral and fast, simple quotes for prospects to providing access to full order and payment history, a website could and should be a vital resource. Intellisell's Richard Nash explores the new expectations of the B2B customer base.
Changing Demands
B2B customers have always been demanding. They are buying not just based on the quality and price of the product. They are influenced by the service and, more often than not, want a long-term partner.
Over the past few years, consumer-style expectations are being added to that B2B purchasing profile. Working from home during the pandemic, online purchases 24/7, plus societal change, have blurred the lines between business to consumer (B2C) and B2B expectations.
How can an eCommerce integration help?
Not only are buyers relying more heavily on content and conducting online research but there has been an acceleration in digital self-serve and remote interactions during 2020 for B2B businesses.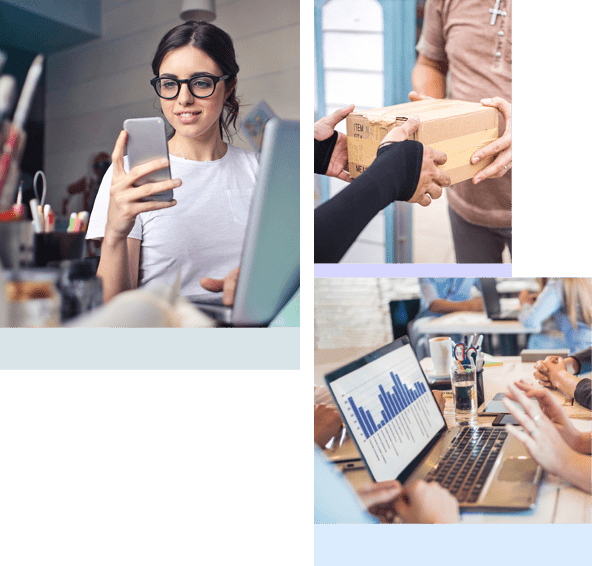 Key Stats
Demand Gen's 2020 B2B Buyer Behaviour Study reveals companies recognise customers unique needs and engage in personalised ways that address their specific challenges more than ever.
Drift 2020 State of Conversational Marketing report: 35% feel B2B services are impersonal.
McKinsey: 37% of UK B2B, companies opt for digital self-serve when going through the initial research process, 34% digitally interact with a sales rep and just 29% interact with a rep via email, phone or face to face.
Rather than a stand-alone website, an eCommerce trade platform that is tightly integrated with the ERP system can deliver business value. 
Integrate and automate
Tight integration between eCommerce and the ERP enables businesses to automate many of the processes that currently demand far too much manual intervention.
Here are some of the advantages: 
1. Online orders are automatically updated within the ERP. Ensuring both accuracy and speed but also removing the need for admin staff to transfer orders between each system.
2. Warehouse managers also have a complete view of the information. For example, if an order is for a top value or needs to be prioritised to hit a sales promise. There is no need for phone calls, emails or even running down to the warehouse to ensure everything is running to plan.
3. You can eradicate time-consuming manual activities. So your departments can concentrate instead on value-adding tasks that make a real difference to your business.
4. Reps can see customer information, including sales history and CRM. Therefore, allowing them to place the order while on the road – or encourage a customer to register a profile and order direct.
Self-Service Interaction
Moreover, giving each customer a profile on a B2B eCommerce platform means all the essential information, such as order history, payment terms, invoices, dispatch notes and tracking data, is available to customers 24×7. In addition to reducing the number of inbound calls, providing customers with self-service access to their complete history also improves their experience and gives them control over their processes.
This also provides an opportunity to create information, including videos and animations, as well as up to date product specs and pricing, that will help prospects and customers make buying decisions, locate spare parts, even book the annual product service.
Using Product Information Management (PIM) means information can be better presented to support the buying process – such as creating a diagram of a product with the ability to highlight and read about parts, even click through to order. If you have a high number of SKUs you will see the benefit of looking at how your products are presented across multiple channels – from one place.
Expanding Sales
The Intellisell eCommerce platform can also support trade reps who are, as the McKinsey study shows, still a vital B2B sales resource. Providing these individuals with the most effective tools can transform their sales potential. Moreover, an integrated eCommerce website provides the foundation to extend the sales activity to embrace new channels, including marketplaces such as Amazon.
Conclusion
Customers don't just want a basic website – they expect a useful tool they can engage with, find valuable information and use to interact with the business. Making the change will not just help you to meet customer expectations but also provide the integration needed to drive automation, transform efficiency and further improve the overall quality of customer experience.
Find out more
If you are keen to learn more and talk with an Intellisell expert on this subject matter, you can connect with Richard Nash, Intellisell's Product Manager on Linkedin, or contact the team below.