Perhaps the biggest winner of the global coronavirus pandemic has been the eCommerce industry. As stores closed and restrictions on footfall were introduced, online shopping thrived with consumers instead turning to the keyboard to find their products.
While many companies, especially those with a solid B2B model, have assumed Amazon has no place in the strategy, that's short-sighted. The dominance of Amazon and a raft of other marketplaces – including China's Alibaba – have only just started. Every business needs to understand what an Amazon relationship could offer – and what changes are required to maximise the opportunity. So is your business ready for eCommerce Integration with Amazon? Read on to find out. 
UK online purchases soar
35% of all UK online purchases during first UK lockdown were made via Amazon – according to the Covid, Commerce and the Consumer report from Wunderman Thompson Commerce.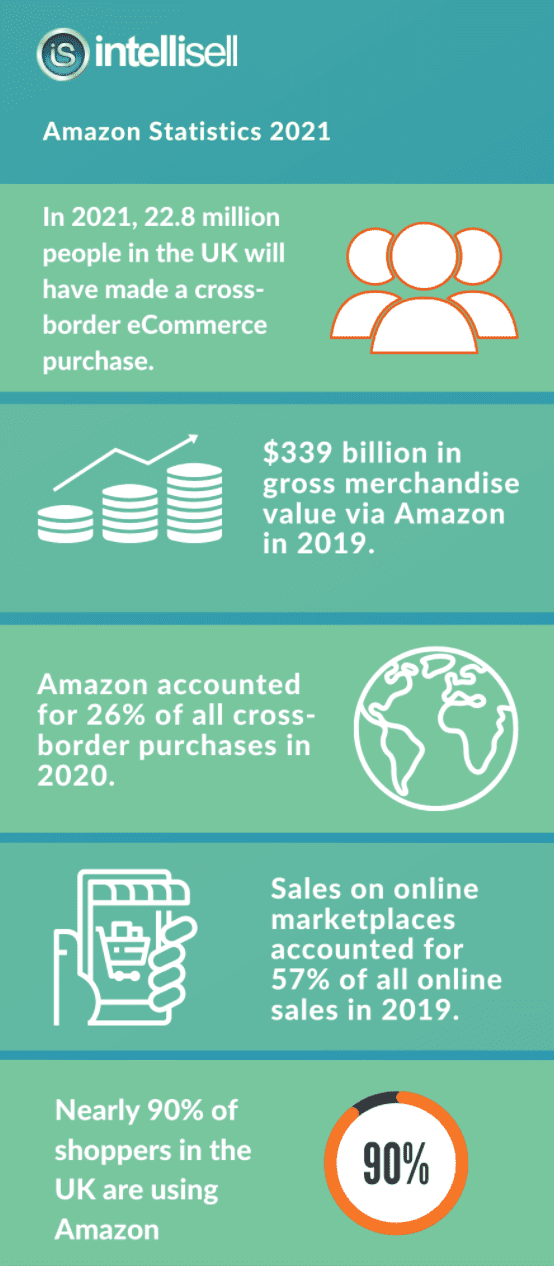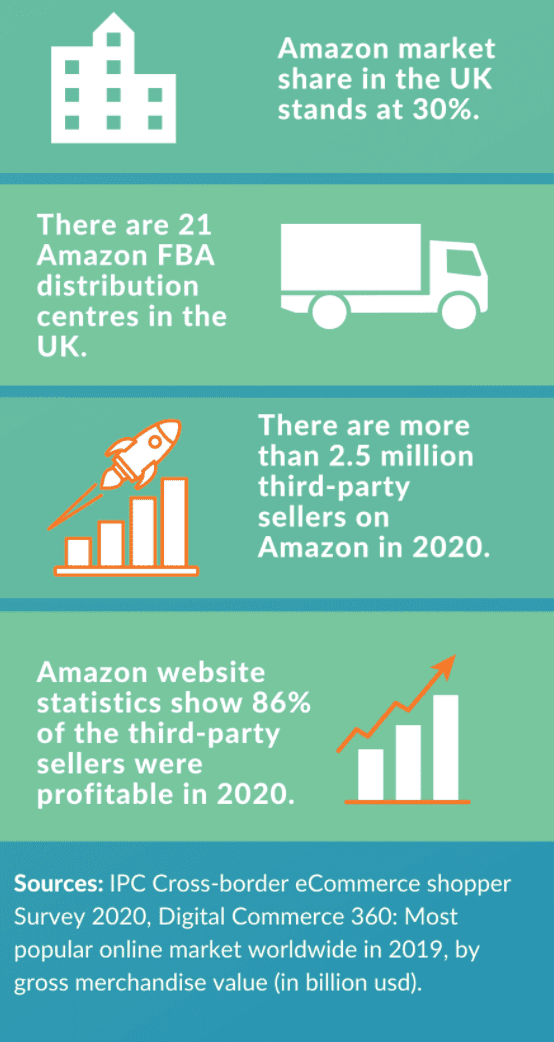 Intellisell's Richard Nash, says this is just scratching the surface. Whether it is a way to shift slow-moving products, the premier eCommerce channel or nothing more than a cheaper distribution option, every company needs to consider its Amazon strategy – and there is far more to consider than many realise.
Just the Start
eCommerce strategies have been accelerated, transformed, and overturned over the past year as companies swivelled to respond to new opportunities and changes in customer behaviour.
These figures are compelling but the reality for businesses is more complex. eCommerce is now a catch-all term that encompasses so much more than a B2B or B2C site. From Amazon to eBay, Shopify to Just Eat, Google and social media 'buy now' buttons, new opportunities to reach customers appear daily.
Read on to understand what an Amazon relationship could offer – and what changes are required to maximise the opportunity.
High Expectations
And while many individuals and businesses will have concerns about its practices, including its level of wastage, it is a tough opportunity to ignore.  The company has phenomenal global reach – it provides extraordinary access to new markets and new customers. Companies that 'get' Amazon can achieve hyper-growth on a scale possibly never considered.
Amazon doesn't make it easy – even renaming standard industry terminology such as SKU (Stock Keeping Units) to its own product code structure called ASINs.
For any business looking to transact on Amazon, there are several things to consider:
How are you going to manage categorisation?
How are you going to meet Amazon's imagery guidelines which, for example, demand the lead image on a white background rather than any other colour? Get that wrong and the product will be failed.
How are you dealing with the end-to-end customer experience – from slick fulfilment that keeps the customer informed at every step of the way to the high-quality customer service required to mitigate the inevitable problems?
How will you manage any negative customer feedback? This could stop your Amazon business in its tracks – as Amazon will simply not present your products to its customers. Whether the problem is due to poor imagery, misdescriptions or logistics failures is irrelevant – when it comes to bad customer ratings, you need to spend the time to identify the source of the problem and quickly rectify it, or you could be out.
Enterprise Resource Planning (ERP) Foundation for eCommerce
The good news is that any business running an ERP system will have the foundation for successful eCommerce via any channel – if the data is in good shape.
The ERP is the core of the business, the basis of every operational activity, into which an array of targeted, functional solutions can be integrated to meet the specific needs of eCommerce.
Integrating a dedicated eCommerce website, for example, into the ERP can provide individuals across the business with immediate access to enriched data to support their specific roles. Customer services teams can see the entire customer history, including the latest orders, as well as product location and the latest delivery information, meaning they can deal confidently with any customer questions.
Marketing teams can enrich core product data with Product Information Management (PIM) which provides a single location for all descriptions and imagery and a full audit trail.  Using workflow to track progress and alerts to ensure product information is not published until ready, the team can be confident of always meeting Amazon's rules.  
Getting every single step correct of this process is essential if you have any chance of hitting the Google analytics product rankings or first page on Amazon.
Managing Scale
Success in any one eCommerce channel can take a business by surprise – the speed with which orders ramp up can be phenomenal; without a truly scalable business model the wheels can quickly come off.
Such hyper-growth is outside the scope of any traditional business plan and creates new challenges – from reconciliation to printing labels and meeting packing requirements.
Moving some of the fulfilment into Fulfilment By Amazon (FBA) is one option but integrating with the ERP and automating processes is also essential if the business is to take advantage of this huge opportunity. Being able to move from firefighting to management by exception will not only ensure the company can respond to the continued growth on Amazon but also rapidly expand to other platforms.
Conclusion
Understanding when, where and how Amazon fits into the business model should be on every board agenda. Whether the decision is to explore FBA as part of a new fulfilment model, trial Amazon as an option to offload slow-moving stock or really look to maximise the potential of top-selling products through Amazon's global reach, every company will have a different approach. The key is to do it well – use the right data, the right solution, and the right ERP integration to increase the opportunity and rapidly evaluate the potential.
Find out more
If you are keen to learn more and talk with an Intellisell expert on this subject matter, you can connect with Richard Nash, Intellisell's Product Manager on Linkedin, or contact the team below.